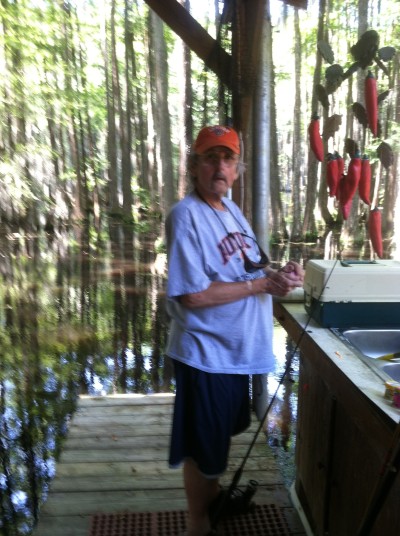 I have been MIA for the last month, and while those of you on Facebook have seen me share bits of what was going on, I have not shared anything here. My father, Chuck Mitchell, was on the transplant list awaiting a new liver. For the last year, I have been helping to take care of him, picking him up from appointments/treatment. Unfortunately, he passed away on Tuesday, February 17th, and my entire world unravelled.
Not a day, hell not even a minute, goes by where I don't want to call him or talk to him just one more time. There is so much that I never had the opportunity to tell him, so much that will now remain unsaid. So much that I'm still not willing to share with anyone else, so I sit quietly, crying, and praying that he can hear my thoughts and knows how much we love him.
Anyone who has ever lost a parent understands the kind of pain that saying good bye brings. Everyone mourns differently, and no matter how you choose to mourn, it is right for you. Friends, and even family, don't understand what your personal journey is like and what you are feeling. They can empathize, but don't let them tell you what you should do or how you should feel.
Life is for the living, and the way to honor those who are gone is to live your best life and keep that person alive in your heart. I plan on teaching my children to garden like Chuck taught me… to play in the little pools during low tide … to enjoy nature … and most importantly to love unconditionally.