**Posts may contain affiliate links. When you print a coupon or make a purchase using an affiliate link, Raising A Family On A Budget makes a small commission. Thank you for your support.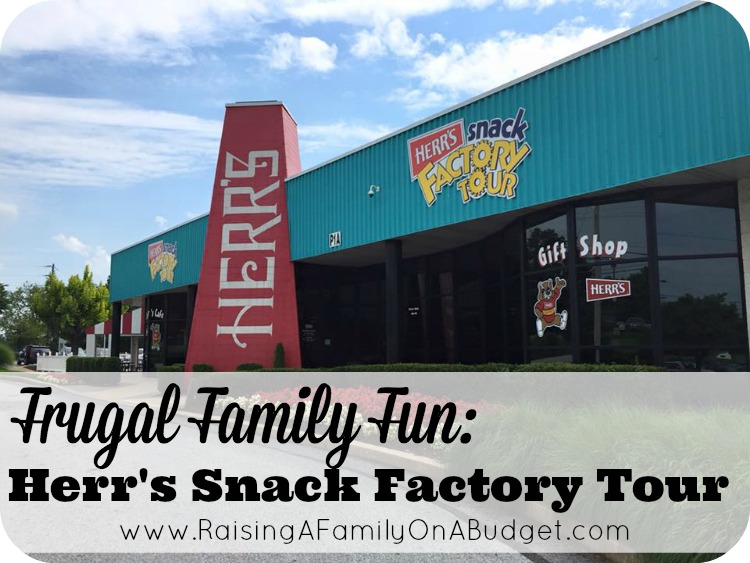 On Monday, I took the kiddos to the Herr's Snack Factory Tour. The tour is free, and we had a great day out with friends.
Last week, we harvested grape tomatoes, plum tomatoes, beans, a few blueberries, green onions, carrots, and herbs from the garden.
We did a meat order from Bringhurst Meats in Berlin. By purchasing meat in bulk, we saved more than $6/lb on beef.
I bought locally grown corn, watermelon, and cantaloup which is cheaper than buying stuff from clear across the country.
I negotiated a case discount on raspberries at our local produce market, getting them for $15 a case.
Prime Day was last Wednesday, so I started looking at my shopping list and things we needed. On that day, I found some deal on the fermentation lids, Gorilla Self-Standing Bags, and Hoover Clean Plus carpet cleaning solution that I needed, and used a gift card that I had earned from Swagbucks.
I saved 5% on diapers using my Target REDCard, and earned a $10 Target Gift Card for buying two packs of Huggies.
Every day last week, I met my Swagbucks goal. This made my total earning over 2200 Swagbucks, so I cashed in for another $25 Amazon Gift Card. I am averaging one $25 gift card a month, and while I'd love to save them up for Christmas shopping, the reality is that we need stuff now so I'm using them as I earn them.
My husband took a packed lunch to work every day last week using up dinner time leftovers for his lunch.
We set the thermostat to away when we weren't home so that we weren't cooling the house when we weren't there. Having a Nest Thermostat has saved us a lot of money over the past few years.